Is Angleton, Texas a Good Place to Live?

Is Angleton, Texas a Good Place to Live?
Angleton, Texas, the county seat of Brazoria County, offers small-town charm, breathtaking wildlife, and quick, easy access to a major metropolitan area. New-home planned community Windrose Green is designed to help your family enjoy the welcoming nature to connect with friends, neighbors, and the community.
Angleton History
Brazoria County is important for Texas' early history. This region was the first to be settled by Americans. After gaining independence from Mexico in 1836, it was one of the republic's first counties.
Originally, Angleton was a trade center for agriculture. Their primary agriculture was cotton, truck farming, cattle, and corn. Later, soybeans and rice. Starting in 1940, the shift to more industry in the area began. By 1989, Angleton became a banking and distribution center for big oil, chemicals, and agriculture. These industries still drive Angleton today.
Where is Angleton?
Besides being known as the 6th largest city in Brazoria County, Angleton is in an ideal location. The city is less than 50 miles south of Houston, the largest city in Texas, and a mere 20 miles from the Gulf Coast. This central location places those living in Angleton right in the middle of everything.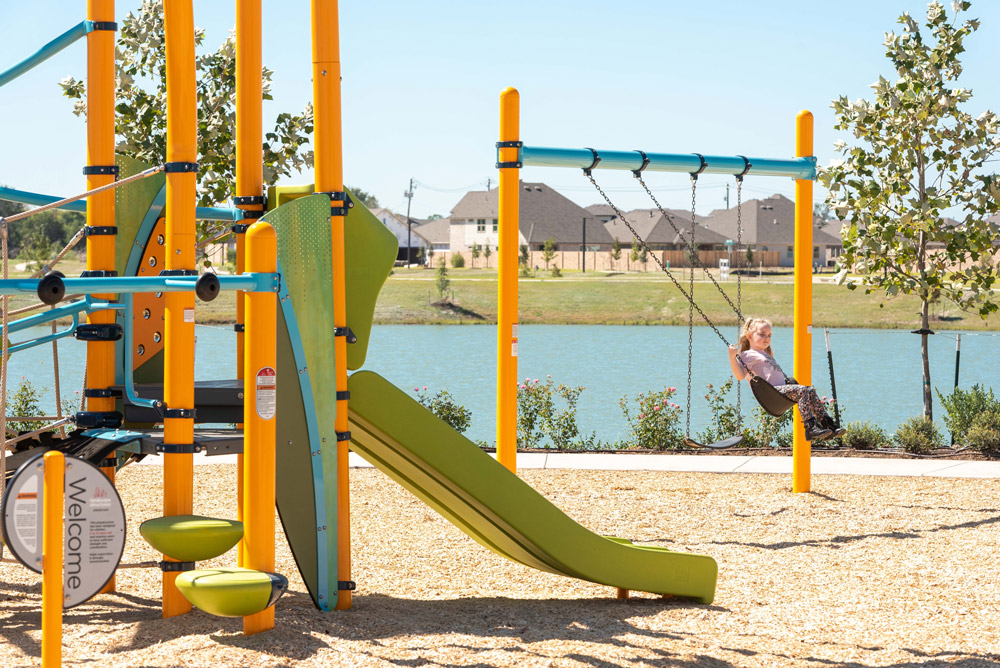 Schools in Angleton
Parents can feel safe they are sending their child(ren) to great schools when they live in Angleton. The Angleton ISD was one of only two to earn an "A" rating for the Texas Education Agency (TEA) for the 2021 - 2022 academic school year. At Windrose Green, there are community trails leading directly to Angleton High School. There are even 23 colleges that are within 50 miles of Angleton!
Things to do in Angleton
There are so many things to do with Houston and the Gulf Coast nearby. It can be overwhelming knowing where to start exploring Angleton. Below are some of the must-see spots in Angleton.
History Comes Alive
Great Outdoors
Brazoria National Wildlife Refuge

is a whopping 44,000 acres with more than 300 species of birds in Angleton. It features hiking and driving trails that are perfect for birdwatchers, photographers, and nature enthusiasts alike.

Mammoth Lake

in Lake Jackson is the largest scuba diving-specific lake in the US at 55 acres. It features over 70 scuba diving wrecks to explore and is a Professional Association of Diving Instructors (PADI) Recreation Dive Facility.
Family Fun Places
MSR Houston

lets you hit the track less than ten miles north of Angleton. This facility is known for its premier road course and karting. The best part is that MSR Houston is open 363 days a year!

Crocodile Encounter

is known as one of Houston's best-kept secrets directly in Angleton. Here you can get close to nature by feeding, touching, and coming face-to-face with more than just crocodiles.
Annual Events in Angleton
While Angleton is full of entertaining attractions, the city is also home to annual events you can attend throughout the year. You will surely add these events to your family calendar year after year.
Freedom Festival
Angleton residents typically celebrate the Freedom Festival at the Brazoria County Fairgrounds the weekend before the Fourth of July. This patriotic celebration includes live music, food, and a firework show.
Brazoria County Fair and Rodeo
In October, enjoy nine days of livestock shows, horses, contests, art exhibits, concerts, CPRA Rodeo Finals, and a variety of other entertainment. The Brazoria County Fair and Rodeo is the largest county fair in Texas.
Austin Town Festival
The Brazoria County Historical Museum brings history to life with Austin Town. This re-enactment celebrates the history of the colonist of Brazoria County from 1821 to 1832.
Angleton Market Days
Enjoy two days of shopping, entertainment, and delicious food every March and November at Angleton's Market Days. The event is held in Angleton at the Brazoria County Fairgrounds.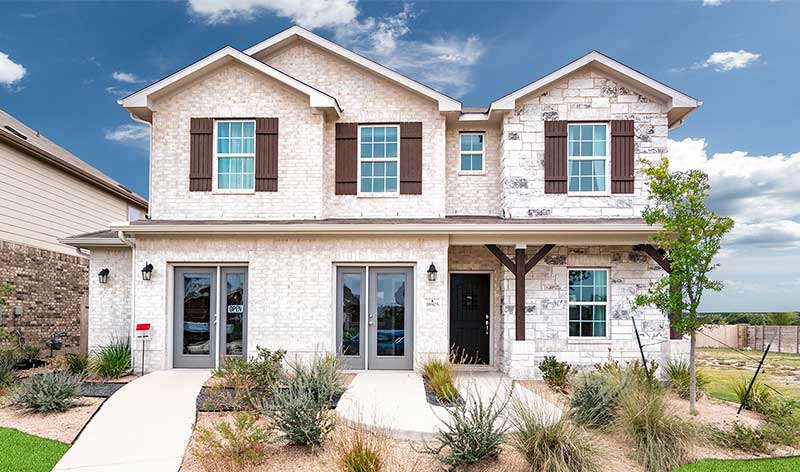 Find New Homes in Angleton, TX, at Windrose Green
Angleton, TX, is known for its friendly and welcoming nature, fantastic wildlife, and rich history. Within its 154 acres, Windrose Green provides even more amazing opportunities with a wide range of family-friendly amenities, quick access to major roadways, high-quality education, and purposeful and family-friendly home designs. Meet our home builders to find your way home to Windrose Green.